Enrichment opportunities at Holy Cross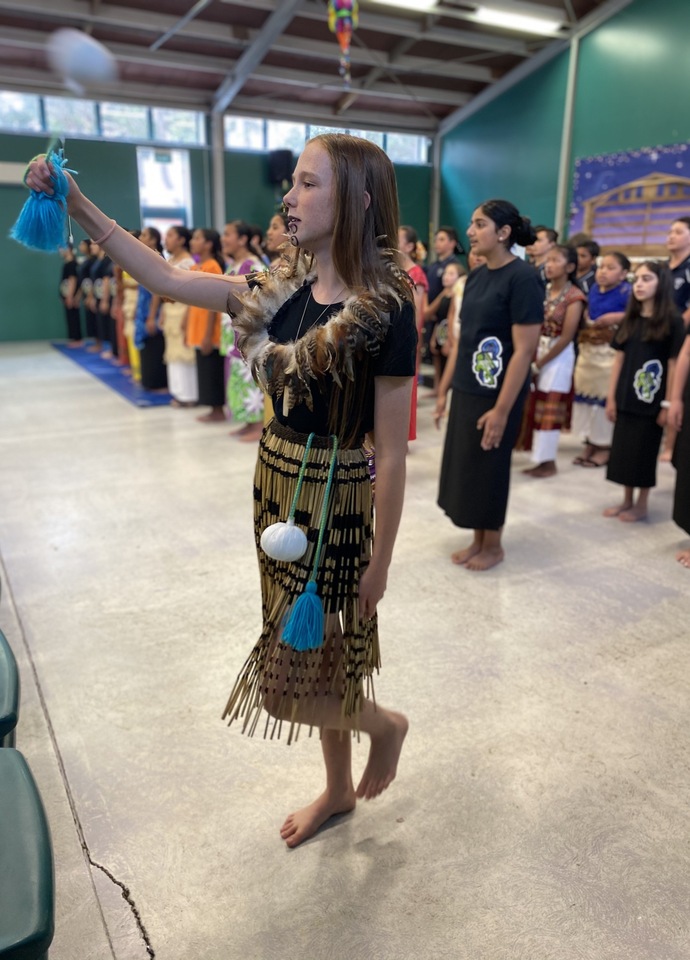 Cultural Group
Rehearsals are held on Monday afternoons from 2:20-3:00pm. You will see our cultural group perform as part of our powhiri for new families each term and we are often invited to be part of local community events. Contact Matua Tala tala.moemai@hcm.school.nz for more information. Resources for students can be found here.
Servant Leaders in Catholic Schools (SLiCS)
We believe all our senior students are leaders and each year all Year 7/8 students participate in a one day workshop for Servant Leaders in Catholic Schools with students from other parishes. This is an opportunity to hear various ideas of how to facilitate and run liturgies, masses and other religious events.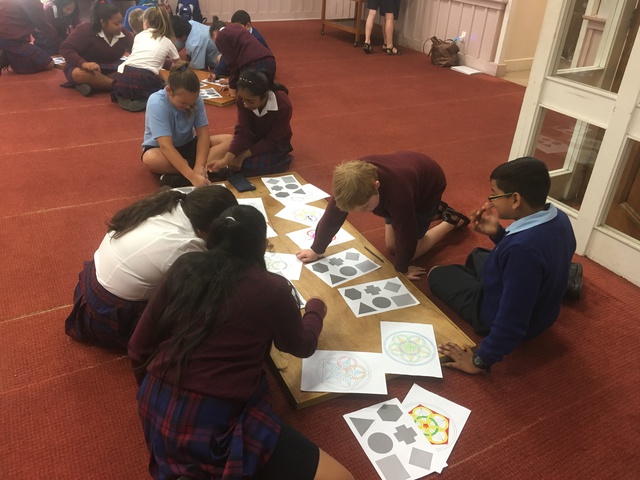 Richard Horsham Trust
We are able to offer FREE instrumental lessons in keyboard, drums, piano, guitar and bass guitar for our senior students. This is due to the generosity of the Richard Horsham Trust. Richard Horsham was a member of the Hutt Valley Orchestra and the Wellington City Concert Band. He was a former member (Sgt) of the RNZAF Central Band and the Tramways then Onslow Brass (now Wellington Brass Band). His peers described him as a very fine musician who could play any style of music. Part of his legacy is a trust that he set up for Holy Cross students to benefit from music education in perpetuity.
Arohanui Strings Trust
We also offer FREE instrumental lessons in Violin, Cello and Double Bass. This is thanks to the generosity of the team at the Arohanui Strings Trust who provide music lessons and orchestra practice every Tuesday after school.
Garden to Table




We are now a 'model' school for Garden to Table and are regularly visited by other schools for inspiration. Throughout the year there are numerous extension activities students can take part in including the 'Root to Tip' competition where students are challenged to create a dish sourced from their local garden that uses all of the plants. We were very proud to win the local heats and followed by the national competition in 2019.


MindPlus
Holy Cross students can also apply for the MindPlus programme. This is designed for gifted 6-13 year olds and provides intellectual, creative, social and emotional learning and support. Children come together, with a specialist teacher, for one day each week. Together they engage in differentiated, strength-based learning experiences to further develop their gifts and talents and a greater understanding of themselves.
Ukulele
We are fortunate to have a class set of ukuleles and Holy Cross hosted the original Wellington Kiwilele Jam bringing together several schools from around Wellington to sing and strum along together songs from the Kiwilele Handbook. We hope we will be able to take part in this again once COVID passes.

Holy Cross School 2023 Sports Enrichment
As well as a comprehensive programme of fitness and PE during school time (including our Bikes in Schools and swimming programme at Kilbirnie Pool), we offer the following extension activities in sport.
Term One
Touch Rugby Year 1-8

Futsal Year 1 -8

Netball Year 1-4

School Athletics
Term Two
Netball Year 5-8

Basketball year 3-8

Eastern zone netball
Term Three
Netball Year 5-8

Basketball Year 3-8
Term 4
Touch rugby Year 1-8

Futsal Year 1-8

Netball Year 1-4

Eastern zone athletics